Our experts will advise you
of the exposures particular
to your risk and provide
you with the lowest
possible price for the
coverage required.
We have a multitude of companies to suit your needs. This ensures that we find you the best possible coverage at the best possible price.
We have numerous life insurance companies to choose from, offering a multitude of affordable policies priced for all budgets
We provide the most comprehensive, low cost insurance coverage for commercial and business ventures.
We offer a great array of speciality policies, to protect everything from your expensive toys to your special life events.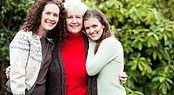 MEDICARE INSURANCE
Please contact our affiliate Medicare Specialist
Matthew Gaul
518-466-8124
mattgaul@nycap.rr.com